Hieronder heeft u een idee van ons repertoire...
Wij zijn voortdurend bezig met het maken/leren van nieuwe nummers.
Dit is dus niet ons gehele repertoire.
Populiair
Thinking out loud
Love on the brain
All about that bass
After midnight
Gimme some lovin'
Love letters
As long as you follow
Back it up
Believe
Blue suede shoes
Blue berry hill
Burning love
Could you be loved
Desperado
Disco inferno
Dog of the bay
Drivin' my live away
Dust in the wind
Fire
Georgia
Gimme some lovin'
Hallelujah
Have you ever seen the rain
Hello
Help
How time slips away
Hey brother
Hurt
I can see clearly now
I can't stop lovin'you
I follow rivers
I'm yours
I need you now
i want to break free
I will survive (HHB)
I will survive (Old version)
I'd rather go blind
If you where a sailboat
I'm outta love
I'm so exited
I'm still standing
Its a heartache
Knock on wood
Knocking on heavens door
Lady mamalaide
Lady's night
Let's get loud
Listen to the music
Love hurts
Love me tender
Mercy
Mr. Rock & Roll
Mr. Saxobeat
Neh nah nah nah
Next to me
Nossa
Only you
Proud mary
Quando quando
Radar love
Rehab
Release me
Sacrifice
Set fire to the rain
Shake, rattle and roll
Smoke on the water
Stand by me
Still got the blues
Still heaven't found
Strong enough
Stuck
Sway
Sweet dreams
Sweet nothing
That was yesterday
That's allright mama
The bug
This is the live
To love somebody
Unchained melody
Valerie
Wake me up
Warm and tender love
Wasted days
What's a woman
What's up
When a man loves a woman
Whole again
Bad moon rising
Before the next teardrops fall
Brown eyed girl
Creep
Demaisiado corazon
Dirty bit
Don't let me be misunderstood
Don't you wish it was true
Down on the corner
Forever in blue jeans
Got my mojo working
Hot hot hot
I gotta feeling
I just can get enough
I save the day
I'm on fire
I'm walkin'
It keeps raining
Keep on smiling
let's dance
Losing my religion
Mambo nr 5
pump it up
Rebel rebel
Rockin' pneumonia
Spanish stroll
Sultans of swing
Tavares medley
The look
Tougher then the rest
Unchained my heart
Walk of live
Wild rover
Ymca
You are so beautiful
You can leave your head on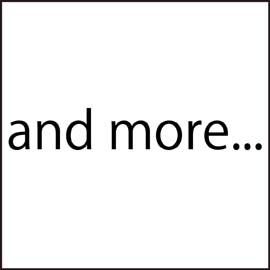 Country
A little bit of love
Amsterdam moon
Any man of mine
As long as you belong to me
Back in your arms again
Baylando
Blame it on the bossa nova
Blanket on the ground
Blue bayou
Blue eyes crying in the rain
Blue moon of kentucky
Blue rose is
Bring me down
Broken wings
Burning love
Cést la vie
Closer
Commitment
Country girl
Country roads
Crazy mixed emotions
Crazy
Crying time
Somewhere between
Dance the night away
Desperado love
Desperado
Don't be cruel
Don't believe him
Don't hurt me
Down at the twist and shout
Drivin'my live away
Every little thing
Get your feet down (1,2,3)
Girls night out
Grandpa
Guardian angels
Have mercy
He drinks tequilla
Help me make it trough the night
Home to louisiana
Honky tonk twist
Hotel California
I fall to peaces
I need you now
I saw the light
I was country when country wasn't cool
If i said
If you where a sailboat
I.m outta here
Is there live out there
Jailhouse rock (King creole)
Jolene
Leave me gone
Let me tell you about love
Let your love flow
Let your mama go
Love can built a bridge
Love is alive
Mama he's crazy
Mexican wind
Mississippi
My baby loves me
Neon moon
New kid in town
Next to me
No one else on earth
No one needs to know
One hundred and two
Passionate kisses
Pina colada
Quando
Red hot salsa
Riding
Save the last dance for me
Seven spanish angels
She's got you
Somewhere between}
Stand by me (Bachata)
Stand by your man
Strawberry wine
Sway with me
Sweet dreams
Sweet talkin' man
Take it back
Take it to the limit
Tell me why
Tennessee waltz (suprice)
Tequilla sunrise
That don't impress me much
That was yesterday
The bug
There goes my heart
Think off me
Tulsa shuffle
Two pina colada
Walkin' after midnight
Water off love
Why haven't i heart from you
Why not me
Written in the stars
You win my love
Your cheating heart
Achy breaky heart
Act naturally
All over again
Almost jamaica
Asi asi
Bell of Liverpool
Billy be bad
Calypso Mexico
Cannibals
Chatahoochee
Chill factor
Copperhead road
Devil woman
Don't you wish it was trough
Down on the corner
Fly like a bird
Folsom prison blues
Green green grass of home
He'll have to go
Help me make it trough the night
I believe in you
Just call me lonesome
Mercury blues
Much to young
Oh lonesome me
Pick a bale off cotton
Pizzerico
Reggae cowboy
Ring of fire
Some broken heart never mind
Summertime blues|
The river
Today i started lovin' you again
Tom Dooley
Tulsa time
Vertical expression
Walk of live
Youre my best friend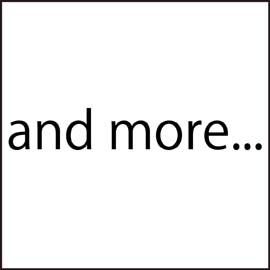 Nederlands
Mag ik dansen
Adio amore adio
Bestel maar
Blijf jij maar wachten op mij
Bloed, zweet en tranen
De Italiaan
Eenzame muzikant
Doe maar gewoon
Daar gaat mijn hart
Een beetje verliefd
Ga maar weg
Hele nacht liggen dromen
Helemaal niets
Ik kom niet meer thuis vannacht
Ik leeft niet meer voor jou
Kijk door mijn ogen
Kleine jongen
Kom van dat dak af
La mama
Leun op mij
Loco!
Maak me gek
Mooi was die tijd (rock)
Morgen wordt het anders
Pigmee
Shalalalala
Weten wie ik ben
Ze zoekt een leuke vent
Liefde voor muziek
Jij denkt maar dat je alles mag van mij
Laat de zon in je hart
Stil in mij
Wat zou je doen
Adem mijn adem
Als ze er niet is
Iedereen is van de wereld
Ik kan het niet alleen|
Ik meen het
Ik ben nergens goed voor
Sexy als ik dans
Shanghai
Alles wat je doet
Buona sera / oh marie
He ho coolio
Heerlijk naar mijn zin
Hij speelde accordeon
Kali
Leef je leven
Mooi is het leven
Aan alle mooie meiden
Common ca va
Harder dan ik hebben kan
He hallo mooie meid
Hemels blauw
Ik ben zo eenzaam zonder jou
Mooie blauwe ogen
Asi asi
De smokkelaar
A'dam medley
Zeemans medley
De woonboot
Wat is het stil
Waar is de WC
Vrolijke koster
Twee emmertjes water halen
Tji tju-a
Skihut medley
Sex met die kale
Rossanne
Pa
Over 100 jaar
Ooh
Oh oh Den Haag
Moeilijk bescheiden te blijven
M'n strot is rot
Malle babbe
Lieveling
Liever dan lief
Je loog tegen mij
Jan Klazen
Ik neem je mee
Ik kan met jou de hele wereld aan
Het is een nacht
He trut
Gym medley
Foxtrot medley
Foxi foxtrot
En steeds weer huil je
Feest medley
een beetje meer
De fles
Daar bij de waterkant
Cowboys en indianen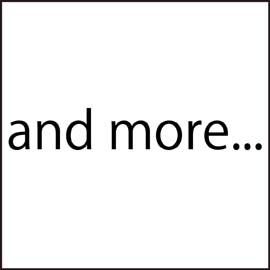 De repertoire lijst is NOOIT af... wij zijn ALTIJD bezig nieuwe songs te maken / in te studeren!